International Flower Delivery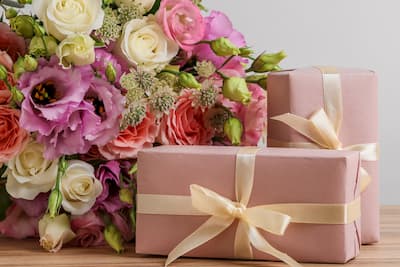 Flowers for all occasions
Whatever bouquet of flowers you want to offer, Universalflower offers a wide variety of compositions that will please on small and large occasions. Whatever your desires, the Universalflower florists will accompany you to celebrate every event of life all over the world thanks to its network of florists!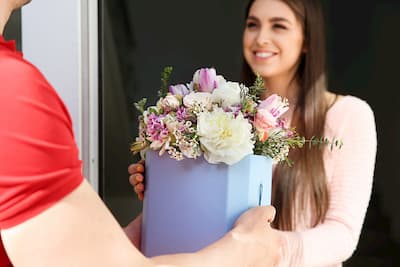 Bouquets of flowers delivered by an artisan florist
By ordering on Universalflower, your order of flowers is entrusted to a florist in the country of delivery. It is he who makes your bouquet or your floral arrangement and ensures the delivery of your flowers at home or at the delivery location of your choice.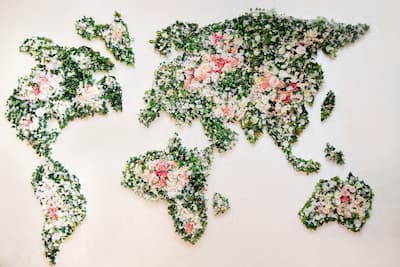 Home delivery of flowers
Throughout the year, florists make and deliver, all over the world, bouquets of flowers and seasonal plants: bouquets of roses, lilies, bonsai ...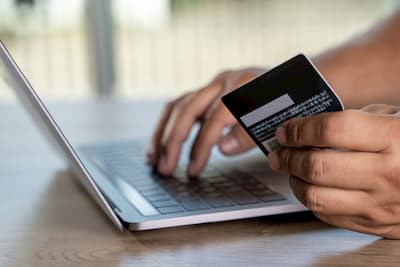 Bank card
Universalflower has entrusted its payment system to providers specialized in securing online payments. We never know and never keep information about your bank card.
Send flowers throughout the world
Specialising in international flower delivery since 1997, Universal Flower allows you to send flowers throughout the world thanks to its network of florist partners. Wherever you're based, send flower bouquets throughout the world to those you care about.
With our international flower delivery service, we are uniquely equipped to meet all your needs in delivering flowers to your loved ones, wherever they are based, throughout the world and on every occasion.
So, when you choose a country and international address for flower delivery, we immediately forward your order to the artisan florist based nearby to your recipient, who will shortly receive the bouquet delivered to their home address.
Don't wait a moment longer to cheer up your loved ones by sending flowers, even when they're abroad!
Flower delivery abroad
Send flowers abroad in only a few hours, thanks to Universal Flower's international network.
We employ all our know-how to offer you a huge range of fresh flower bouquets to send to your loved ones throughout the world - roses, orchids, peonies, jasmin, lisianthus...- to give whenever it suits you.
Don't let another opportunity slip away to wish someone a happy birthday, send your congratulations for a marriage or birth... Now you can choose to send flowers abroad and throughout the world! Send flowers throughout the whole world! In all countries, flowers make a unique, ideal gift that you can offer on all sorts of occassions: marriages, baptisms, condoleance, birthdays, end of year festivities, Valentine's day...
Send a pretty flower bouquet abroad to elegantly convey your feelings, thanks to the timeless language of flowers. And the person receiving your display of affection will be even more moved by the fact that you make this gesture from afar.
Discover a large range of bouquets, floral compositons and plants for international delivery. Simple, easy and quick! Thanks to Universal Flower and its florist partners, simply order the flower bouquets or compositions which you want to offer. Choose the country for delivery, and your flowers will be swiftly delivered throughout the world. Don't wait a moment longer to spread the joy - quick, discover our seasonal bouquets, and we'll take care of the international express flower delivery.